To A Voyager (Poem) can be found in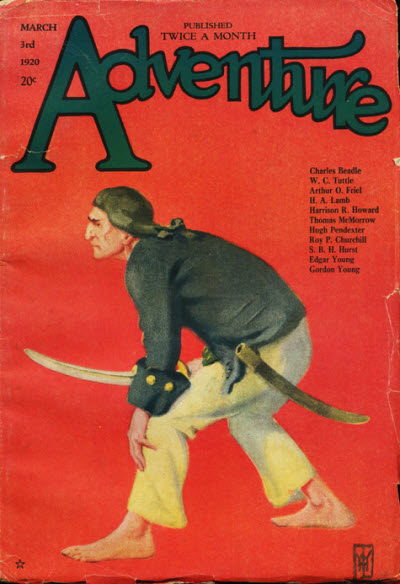 ISFDB.org Magazine Entry
TO A VOYAGER
by Berton Braley
SO YOU'RE off to storied China and to Java and Bombay
And the grin upon your face is high and broad;
Oh, you poor deluded mortal with your dreams of faraway,
Where you "hear the paddles chunkin' from Rangoon to Mandalay,"
Do you think that I am envious and awed?
Do you fancy I'm made restless by your visions of the East
And your talk of sailing far across the foam?
Do you look on me as jealous or affected in the least
That you're squandering your money, while my savings are increased
As I labor on efficiently at home?
Do you figure for a moment that the trouble and the fret
Which a traveler today must undergo,
All the passports and the papers and the visas you must get,
And the bureaucratic satraps and officials to be met,
And the bothers and delays that you must know?
Do you think I'd care to face them, do you somehow fancy me
Bearing all such tribulations with delight?
Do you dream I'd like to follow, that I'd give my soul to be
On a list of idle wasters who are putting out to sea?
Do you think so?—Well, you certainly are right!