THE MESSAGE FROM THE VOID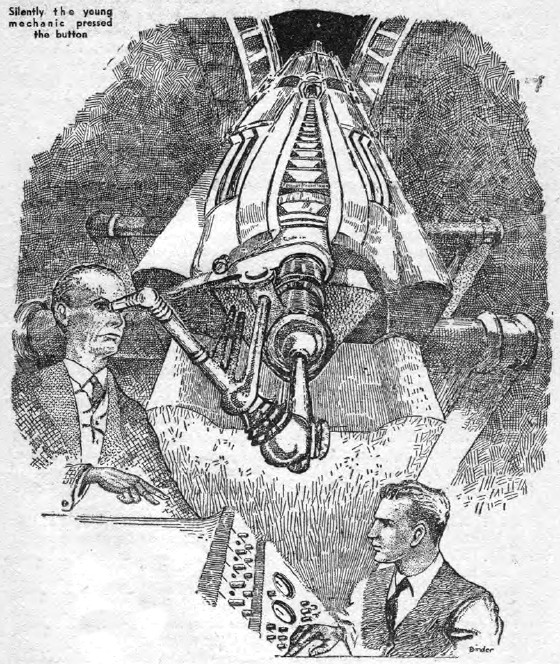 THE cold globe pulsed unevenly. In one comer of the great vaulted chamber a fretful generator vibrated through an ever-rising tonic sequence to still itself in the silence of ultra-sound. A dim filament flared into a point of sparkling light, and Dor Jan nodded briefly to his assistant.
Silently the young mechanic pressed a button on the towering metal banks before him. Gears meshed. Wires, strung high above, hummed with an erratic vibration. Ozone crackled in the thin air, and a silent wave of power winged its way with the swiftness of light toward the pale green planet glowing in the darkness of the void. . ...

This is only a preview of this story. The site administrator is evaluating methods to bring it to you.